I did my first virtual 5k for
Running4Maggie
yesterday on the dreadmill at the gym. It took me 47 min and I'm so confused. I can easily run a 36 min or less 5k outside and I felt like I was running much faster on the tredmill. Does this happen to anyone else??
Today I did another 5k but It was on the bike. Don't worry Sami said it was okay!! Haha.
Are you ready for part 4 of Kimmy's link up... are you sick of hearing my talk about myself yet?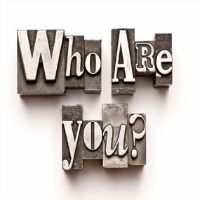 What are your 5 greatest accomplishments?
1. Finishing Grad school while pregnant/having a new born
2. Running the 5 mile race in Boston after only have been running for 3 months
3. Buying a house with my husband...while his name is on everything I am the one who showed him where to sign lol
4. Giving birth to both of my children, you better believe I had an epidural I'm no hero, but never the less that shit hurts and I still want more.
What is the thing you most wish you were great at?
This is a great question. Growing up I used to play "the question game" with all of my friends and this was always one so it's funny to think back on the answers I can remember like,
playing football
swimming
playing the drums
singing
dancing
but at this point in my life I would say crafting lol I'm turning into an old Woman
What do you think your spouse loves most about you?
I cheated and asked, he said "Everything" I told him to pick just one thing and he said "everything is one thing".... maybe I'm just super tired but I dont get it.
How did you feel the moment you became a parent?
Queesy, and faint and my vision was blurry. I almost died giving birth to Mabel so my feelings were not of joy. I was also going at it alone, and my mom had to work so I was in the hospital a lot by myself so my feelings were all over the place. When we were finally at home and I was able to walk around I laid down with her in my bed and she put her hand on my face, my heart was in her little hands to do with what she pleased.
Describe 3 significant memories from your childhood.
1. Fishing with my dad, when we got there I started to cry because no one was doing anything....little did I know fishing was a whole lot of sitting around
2. Falling on my butt because I was attempting too much "flair" during my first tap recital
3. My dad having to pick me up from a field trip because I purposly peed my pants because I didnt want to be there and him not letting me sit on the seats in his truck so I had to hoover the whole way home. He made me change...and brought me back.