For all of you who have never done a race, or who haven't done a race YET there are these little gems called, race photos.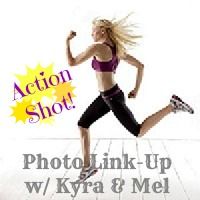 I'm not sure what they are supposed to showcase, but, well let me just show you, I'll start with the best....
It's nice and blurry....you're welcome.
Okay seriously... what was I thinking. It was freezing so I threw that free shirt on like it was no body's business, and I didn't give a SH how I looked.... as you can tell.
This was Boston's Run to Remember 5 miler, and here's another beaut..
woof
I think this is the point every bakery in Boston decided to start baking yumminess.
I was probably looking around to see if anyone would notice if I snuck in a bagel....
I also did a race back in April for Earthday and for some reason the race photo's look like I'm some random celebrity going for a nice morning jog and that damn paparazzi won't back off!
This was my first race ever!
My hubs snapped a photo on his phone that shows what I actually looked like during that race..
I also had to hold this pose, because he couldn't find the camera.....
So there ya go...you're welcome, and as soon as I get the race photo's up from the foam fest, I will show you some more....maybe.