I wasn't going to post today because I'm having fillings done this morning and my anxiety is a 20.
Yes I work in a dental office, and yes I watch people get major procedures all day but these are MY TEETH.
The filling is little and he said I probably wouldn't need to get numb.
I told him he's crazy and I want the epidural...
GIVE ME THE JUICE.
I also realized that it's May 1st.
That means it's my love bugs b-day (Happy Birthday KESHA) my sister-in-law's b-day (Happy Birthday J enjoy you're spaghetti!) and it's officially 24 days until I once again pretend like I'm a runner and waddle 13.1 miles.
Do you know how far 13.1 miles is. Let me tell you it's far.
A few people have been asking me when I'm going to go for the full. Here's my short answer
Never.
I usually get the "I'm proabably going to have to poop soon" feeling around mile 8-9 which I could easily hold off until I bust out that 13.1 but I would not be able to wait until I reached 26.2
That means I would need to either suit up in a hazmat suit or beg someone on the street to let me use their bathroom during a race.
That also means that after I catch up on US Weekly I would still have to run.
Yeah. No
I just can't.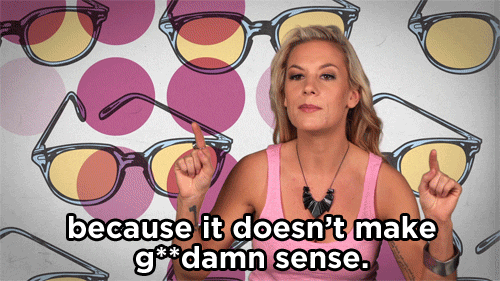 Maybe if the stars a line and my bowels change their working schedule at some point in my life I will consider it. For now I'm good with 13.1
Besides I already signed up for another half so why would I want to go a ruin a good thing with that whole full marathon thinking.
Speaking of my half in October you can go donate
here
! Any little bit helps! Even a dolla!!
Be sure to look out for my shirt sales because they are amazing.