This has always been my biggest struggle. I will do so well the entire week and the weekend comes and I fall back on old habits. Snacking all day, eating junk food, or sometimes my weekend is so busy I don't eat all day and then I go crazy at dinner.
I have to remember that I can ruin a whole weeks worth of hard work in two little days.
There are some things I have found that make it easier through the weekends.
On weekends I use flavoring in my water.
All week long I chug my Gallon O Water plain. Mostly to make sure I'm hydrated for my long runs on Fridays, but also to make sure I'm getting my water in! On weekends I add a flavor. It helps me stay on top of my water but also feel like I'm cheating a little.
I stock up on healthy snacks.
Fruit is super easy to have around this time of year. To get me through weekends I make sure to have more "snacking" fruits and veggies. Something I can carry around the house with me like grapes or baby carrots. I also like to have a few pre-made hard boiled eggs. My grocery store even sells a little package of them already de-shelled. These are great because they are filling and easy to just grab one if the snacking mood strikes.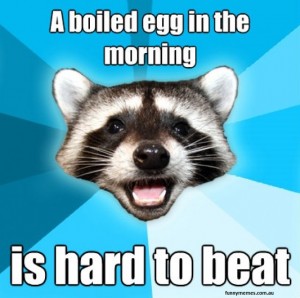 I plan bigger breakfasts.
My family usually does a big breakfast on Sunday mornings. We used to waffles or french toast with sausage, bacon, hash browns, the works. I won't lie sometimes we still have all of the above, but I've found healthy alternatives to add in the mix so I feel like I'm in with the cool kids. I usually have gluten free pancakes with scrambled eggs and fruit.
I have quick lunch options pre-made
If we have leftover chicken from the week I will make a batch of chicken salad with avacados lime juice and black beans to have when I get hungry. If we are grilling on Friday night which we do a lot I will through an extra chicken breast on the grill to have for lunch Saturday. I try to think two steps ahead with meals throughout the week so I have something premade and pre portion in the fridge.
My husbands family is huge, and having two kids of our own as well usually guarantees that at, at least one point during the weekend we will be at someone else house for a party.
Seriously We have at minimum 4 birthdays in every single month.
That's some form of birthday cake FOUR TIMES A MONTH. Not even including all of the other holidays.
This is not easy for me and I'll be honest 6 out of 10 times I eat that fucking cake. The only thing I have found that works for me is making a protein smoothie before we go and keeping it in an insulated mug so I can sip on it throughout the entire party.
A lot of it is just finding something that works for you and for your family. I know plenty of moms that are go go go all weekend and keep snacks with them in an insulated bag. I also know plenty of woman that are fine on weekends because they have more temptations during the week at work.
Which one are you? What do you do help make it through the weekend?