It's that time of the week again!
Time to be thankful.
You guys know that I try to be thankful all the time not just on Thursdays but any who.
This week I am thankful for
The remote at the gym I hate watching something depressing while I'm trying to get my run on
Our photographer Lauren for putting up with my two little monsters and still being able to get some great shots ( I will do a reveal post when they are all in!)
Supportive friends who assured me that there is a difference in my progress pictures that I texted them
Miley, hate all you want but her new cd is amazing, and I will sing Wreaking Ball at the top of my lungs where ever and whenever I want. HOLLA

You know what else I am thankful for... Booze. Especially because I'm in full on slim down mode, and that means no booze or beer, and I miss you sweet nectar of the gods.

When I was in college we would drink the most random shit. A bottle of Zhenka (aka rubbing alcohol, just kidding but seriously I think they are interchangeable) and a bottle of Dr.Pepper was boss. I also love me some Miller Lite.
Now that I am older my taste buds are much more mature.... haha.
I love me some Margaritas, which in reality is no different than college, but now I can stop myself at 3, 2, 1.
So here is my recipe which is stolen adapted from a restaurant I worked at in college.

The Spider Cider Margarita.


2 oz. Tarantula Azul Tequila
1 oz. DeKuyper Sour Apple Pucker
4 oz. sour mix
This makes me think I need a girls night out with these, and lots of nachossssss.
If you are looking for more drink ideas go check out this link up.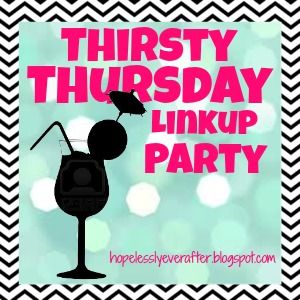 Today is the last day to enter my giveaway! If you haven't already you can do so
here
Tomorrow on the blog: I'm finally getting around to telling you all about Mabel and My trip to the Circus.