I saw this song lyric on someone's Instagram this morning and I could not help but finish the lyric.
My brain is in a total fog because the work ish just keeps on a coming so I can't remember who's picture it was (SORRY)
It reminded me to participate in a link up that I have been wanting to do for awhile!
I love the two bloggers that host so make sure to check them both out!
Kristen from
Kandid Kristen
is super sweet and funny and I've loved reading her blog, until she posted this...
Since then she has been invading my dreams, and recently my shopping list and kitchen. I will be enjoying this soup for the rest of my life.
The second blogger is Megan from
Barefoot and Blue Jeans
Again... LOVE this blog. If her blog title describes her...we would be besties.
They do a great link up on Thursdays so now I'm finally getting a chance to link uppp!!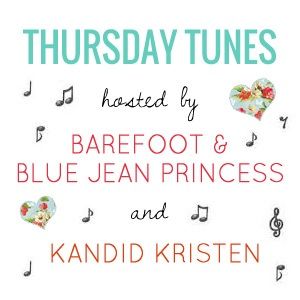 I can't get the button to work so here's the link
The rules are simple...
Any genre.
Old or New.
Slow or Fast.
1-5 songs in a your post.
Then link-up on Megan or I's blog.
We are not requiring anyone to follow us to be apart of our link-up but we do ask that you include our button in your post.
So here are my 5 songs, that take me back, way back, to the old school, cause I 'm an old fool, who's so cool.
I still want to be sporty spice.
Are they still auditioning for new members??
and last but certainly not least, my boys.
While I was searching around YouTube for some classics I saw this video for a new product... Do yourself a favor and watch the whole thing. I can't even contain myself, and if anyone wants to buy this for me please do. or DOO DOO