Sorry I've been a little MIA!
I started my new job and I'm just trying to get into the new swing and figure things out.
By the way I LOVE LOVE LOVE my new job.
Not only am I busy all day but I love the people I work with, its a close drive and I get a lunch break!
That's right a LUNCH BREAK!
The first day I finished my lunch in 10 min and had no idea what to do with the other 50 min. I mean the possiblities were endless. I could workout, run, go shopping, read a book, knit a sweater, do laundry.
Instead I got a candy bar and an energy drink.
Yeah not the best choices. Oh well.
Along with having a new schedule and routine, comes figuring out again how to balance everything.
Thankfully all the people I work with are interested in living healthy and active lives as well so I know I have support and I won't get funny looks anymore if I bring a quinia zuchinni salad for lunch.
Instead I will probably have to share the recipe!!
Tuesdays I work a long day like 12-13 hours... nurses I love you. You are amazing. My first long shift almost killed me. I need to figure out how to eat and hydrate on these long shifts in a healthy way, so I'm not raveneous or sick when I get home.
Any tips are greatly appreciated!
In other news, #Trackthetank is making it's way around the US!! If you haven't had a chance yet to check out
Erin's
post you can read all about it
here
, and now the tank is currently residing with
Ang
.
I also wanted to make sure that
Alma
from
Can I borrow that?
got a shout out because I forgot to put her in the initial list and she's repping the West coast and getting our Cali vibes into the shirt!!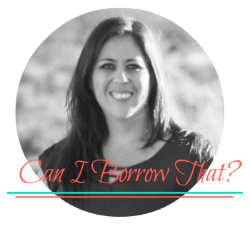 Don't forget you can also follow the tank journey on IG using #trackthetank